Issues
Services
UX Research
Website Design & Development
Team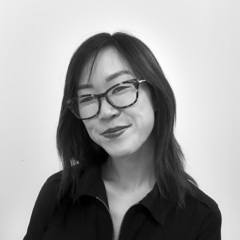 I AM ALS wanted to showcase the human faces behind the disease, and empower and mobilize people to take the movement against ALS into their own hands. The nonprofit wanted to create a digital experience focused on providing patients, caregivers and loved ones impacted by ALS the resources and support they need, while also mobilizing a community to take action to accelerate the timeline to finding treatments and cures.
The solution Teal crafted in partnership with I AM ALS puts the experience of the patient, caregiver, and loved ones front and center. While it's fairly complex on the back-end, the front-end is welcoming, simple, relatable and easy to navigate. People living with ALS lose their mobility over time, and some adapt to communicating by using assistive technology. This made it critical for the website to be fully accessible via screen readers, eye-gaze technology, a mouse, and a keyboard.
Our solution puts a human face to ALS. The site's visual design conveys empathy, reassurance and a focus on community to show I AM ALS' commitment to helping meet ALS patients, caregivers and loved ones where they are. The site welcomes those impacted into a community that will help them to navigate each stage of the disease, while also inviting them to take action to change history and end ALS.
Two primary paths
The website's navigation is structured around two of I AM ALS' primary goals: getting patients, caregivers and loved ones access to resources and support; and building a movement of people out to accelerate the timeline to find treatments and cures to the fatal disease. By focusing the navigation of the site around 'Take Action' and 'Get Help and Support,' we also ensure that the site feels simple and easy to navigate for people who are often already overwhelmed trying to navigate ALS.
Take Action: The site's action hub offers multiple ways for people to join the movement by meeting users where they are in terms of their level of involvement. This is done by introducing a sliding scale that offers options ranging from "I'm new here" and only have a limited amount of time, to "This isn't my first rodeo" where the user is dedicated to driving this movement forward. The section allows I AM ALS to spotlight a primary advocacy ask, depending on what the focus is week-to-week.
Get Help and Support: This pathway provides a wide range of tools and resources for patients, caregivers and loved ones impacted by ALS – meeting them wherever they are on their ALS journey. Users can explore the site on their own through resources that range from learning about ALS care, to living with ALS, to discovering current and potential therapies. The site also provides the opportunity to connect with professional healthcare navigators for 1:1 support through a form, chat, email or call.
We designed additional sections of the website in service of I AM ALS' goals of building a movement of support and putting an authentic, human face to the disease. Some of these additional pages include:
Story Wall complete with photos, videos and tributes to those impacted by ALS. These stories show the variety of ways in which real people's lives are impacted by ALS, offer a way for members of the I AM ALS community to relate to one another, and motivate website visitors to want to get involved in the movement.
Research section that provides the latest research in ALS in simple terms, along with a timeline of discoveries and breakthroughs associated with sporadic and genetic forms of ALS. By showing that advances are happening in the science, I AM ALS is able to give hope and showcase that the movement is making progress toward achieving its goals.
What is ALS page that provides basic education and answers to commonly asked questions about ALS, along with an interactive quiz. This education page also shows newcomers how they can join the movement to find treatments and cures.
Website traffic increased by over 200% percent in the first month alone following the launch of the new site.
Organizing Playbook
One way I AM ALS stands out in the health space is that the movement isn't focused exclusively on ALS. The organization has a goal to get the word out and help others who see a gap in their disease space set out to make change. As such, I AM ALS and Teal built the Organizing Playbook, a free resource about how to build a movement. It is an interactive toolkit that outlines the nonprofit's successes and challenges, and introduces and a step-by-step guide of how to approach empowerment, mobilizing, and organizing efforts.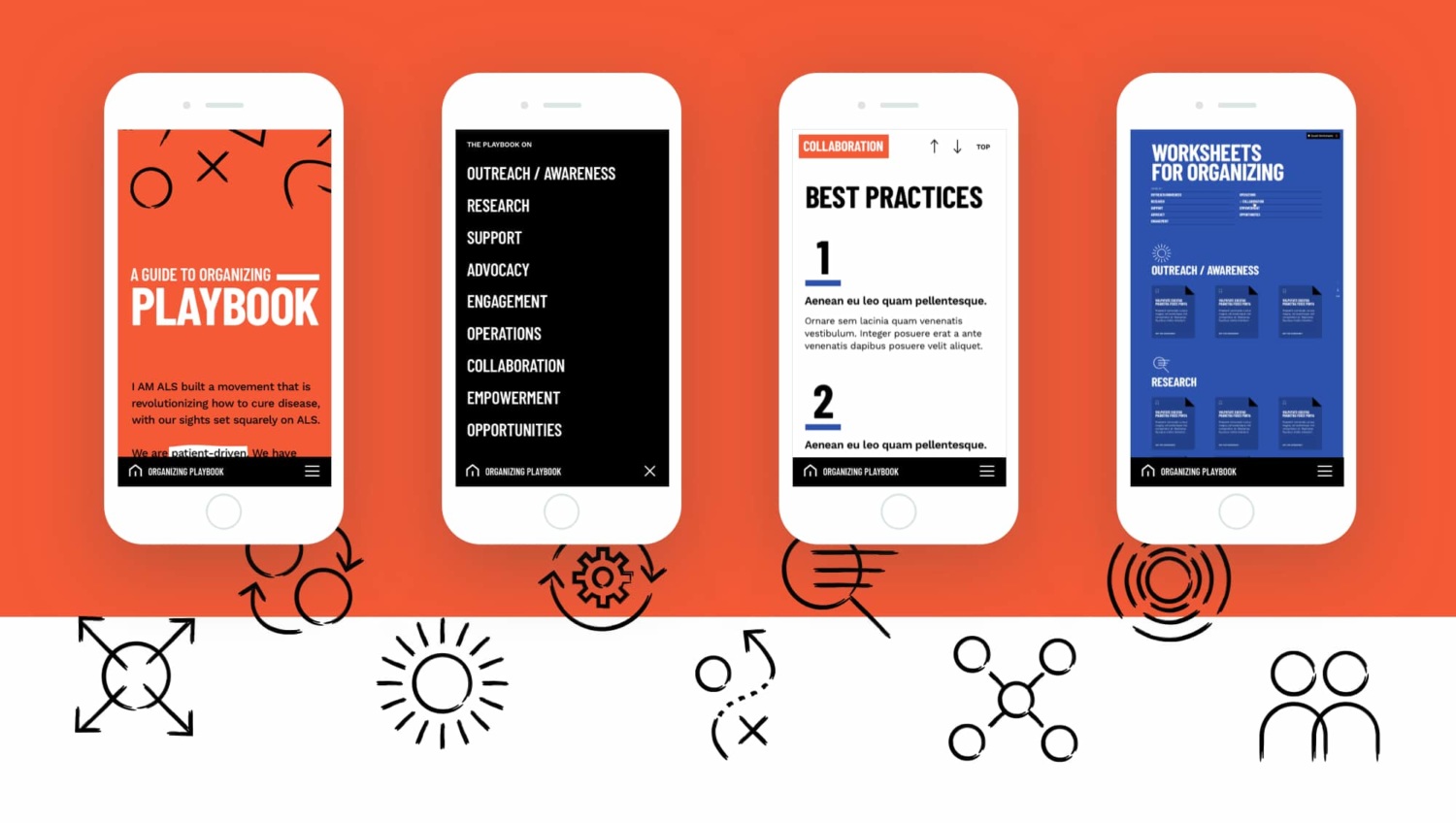 Teal Media is a woman-owned full-service creative agency based in Washington, DC. We offer UX research, web design & development, brand strategy, and creative support to mission-driven and nonprofit partners. We believe purposeful design can transform organizations, inspire action, and enable progress.