Issues
Services
Website Design & Development
Team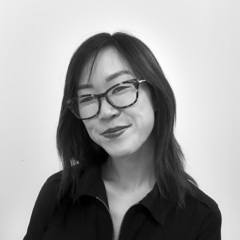 The Theban Mapping Project's (TMP) website was a groundbreaking educational resource when it launched in 2002. But almost 20 years later, the original technology was obsolete and the site was no longer usable. TMP needed a new website that would give the Egyptology fans and scholars alike the opportunity to explore the historic tombs and artifacts of the Theban Necropolis in Egypt.
Together, Teal and the team at TMP rebuilt the experience from the ground up, revitalizing the most popular features, introducing new ones, and creating a dynamic system that can scale over time as more archaeological remains are discovered.
Modernizing a groundbreaking legacy
Before we could improve the original experience, we needed to understand the key features and content. We reviewed the archived Flash website, dug through thousands of assets to see what we could repurpose, and explored better ways to utilize the existing data and taxonomy. Our goal was to repurpose TMP's existing assets to create an experience that was delightful, intuitive, and highly informative to new users, while still retaining familiarity for loyal users.
We approached the redesign by:
Creating a simple and intuitive browsing experience that encourages exploration
Developing a robust site taxonomy to make it easier for website visitors to search for, filter, and browse key content
Crafting a modern and fresh visual design while still paying homage to the previous website
Designing for the modern browser, ensuring accessibility on large screens and mobile devices
Creating a user-friendly content management system, including plot-able maps and axonometric drawings
Future-proofing the website for additional archaeological discoveries
Digging deep into tombs
The premiere feature of the TMP website is the ability to explore specific tombs, and sections within tombs, in the Valley of the Kings. Teal designed custom page templates that let the TMP team create an interactive experience for website visitors. Each individual tomb page includes detailed information about the art and materials found within each tomb, along with detailed images associated with each tomb. Each tomb page is interactive, well-organized, and easy-to-scan for people looking to quickly glean basic information.
A comprehensive historical view
Teal Media is a woman-owned full-service creative agency based in Washington, DC. We offer UX research, website design & development, brand strategy, and creative support to mission-driven and nonprofit partners. We believe purposeful design can transform organizations, inspire action, and enable progress.